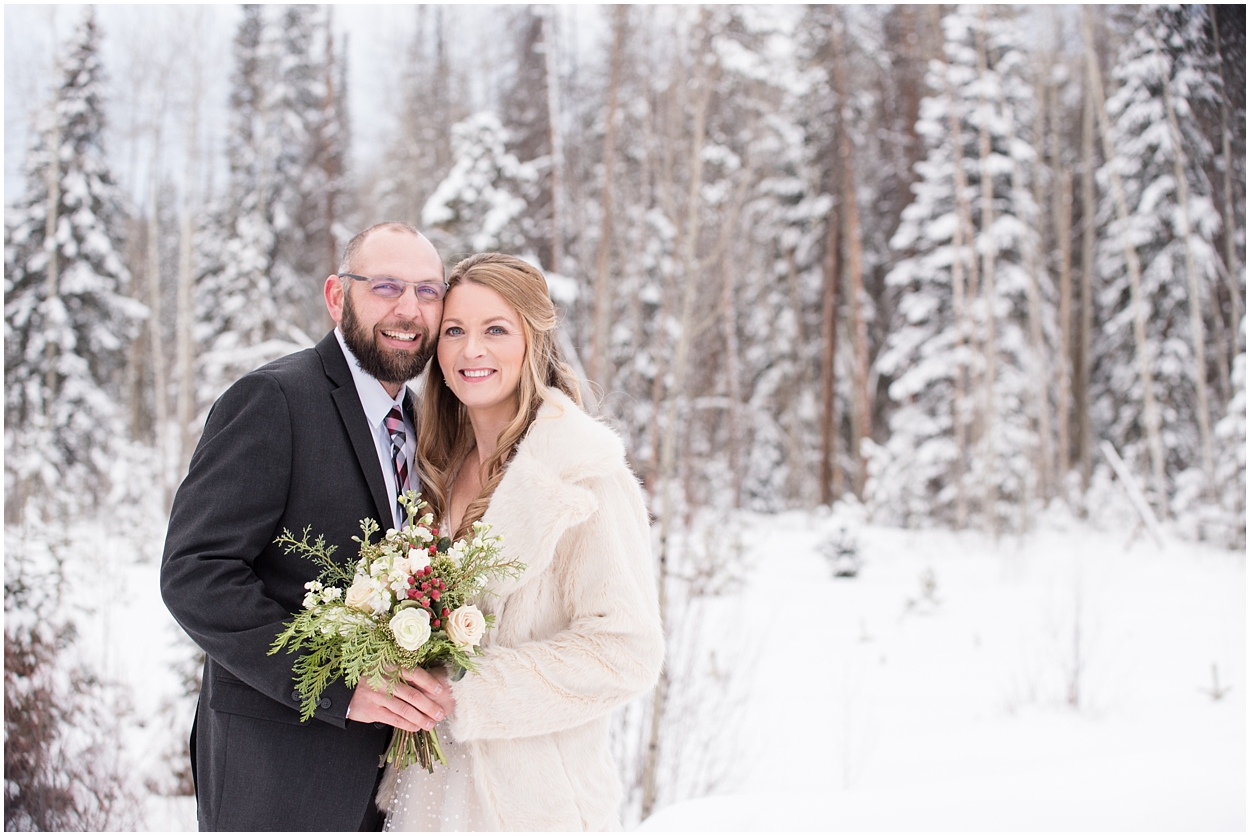 Winter Park Wedding | Marc + Chelsea
Winter in the mountains is amazing-I love how the fresh, cold air tingles when I breathe. What a magical setting for a Christmas wedding! Marc + Chelsea have had quite an adventure. They described themselves as laid-back, and fun-loving. Some of their adventures include outdoor adventures like camping, downhill mountain biking… (there's probably better way to describe this, but me + bikes…??? Sorry Marc, I was listening!!)  Winter Park, Colorado has a special place in their heart because they love coming here for their adventures!  Including beginning this adventure of marriage.
The Woodspur Lodge, in Winter Park was the venue for this mountain wedding.  It was a great mountain ski lodge for this intimate wedding. The guests and the couple all went on about how great the food was all weekend, I can vouch for the Swedish Meatballs! As an added bonus, Smokey (the Huskey) is the Lodge mascot and is such a friendly and beautiful guy!
This couple had such a great energy.  They were giddy! They laughed with each other all day long. You can just feel their joy emanating through their photos!
Book your mountain wedding with us!