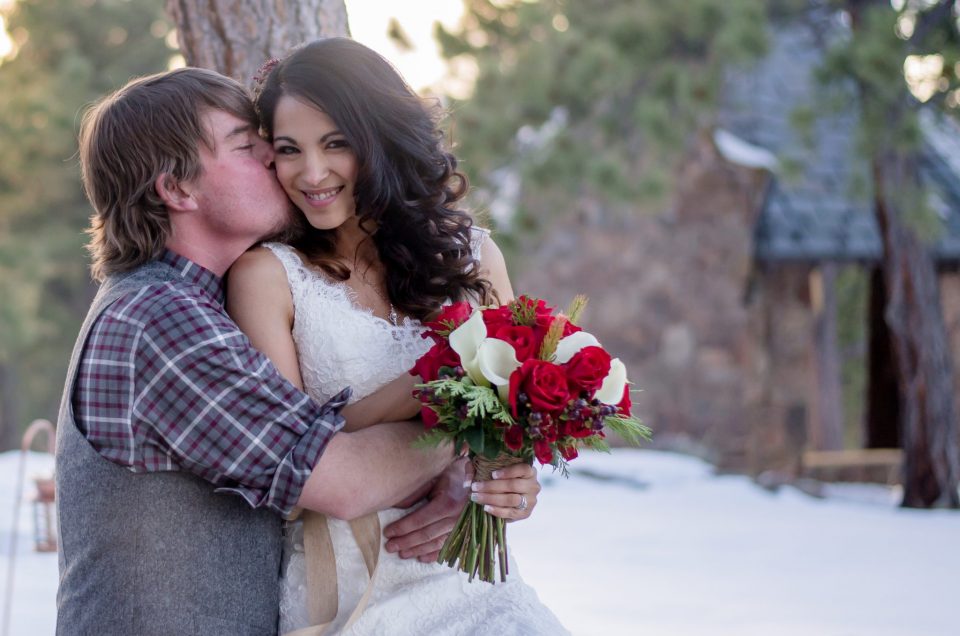 Peter + Joy's Rustic + Elegant Mountain Wedding
I was so honored to be a part of Peter and Joy's rustic-burlap + lace-mountain wedding. As the photographer I get to know the bride and groom's personalities, and these two were such fun!!  Peter and Joy were excited for the party!!  I loved seeing their community celebrate with them, too.  And their families were so welcoming- they made me feel like I was an honorary family member for the day, which is so special!
These two had the perfect winter day for their wedding. In the Denver area, we often have blizzards followed by several 60 degree days.  Lookout Mountain, where Boettcher Mansion sits, is similar. The week before there had been a big storm, but the sun came out and cleared the roads for their rehearsal, and is was perfect weather for their big day.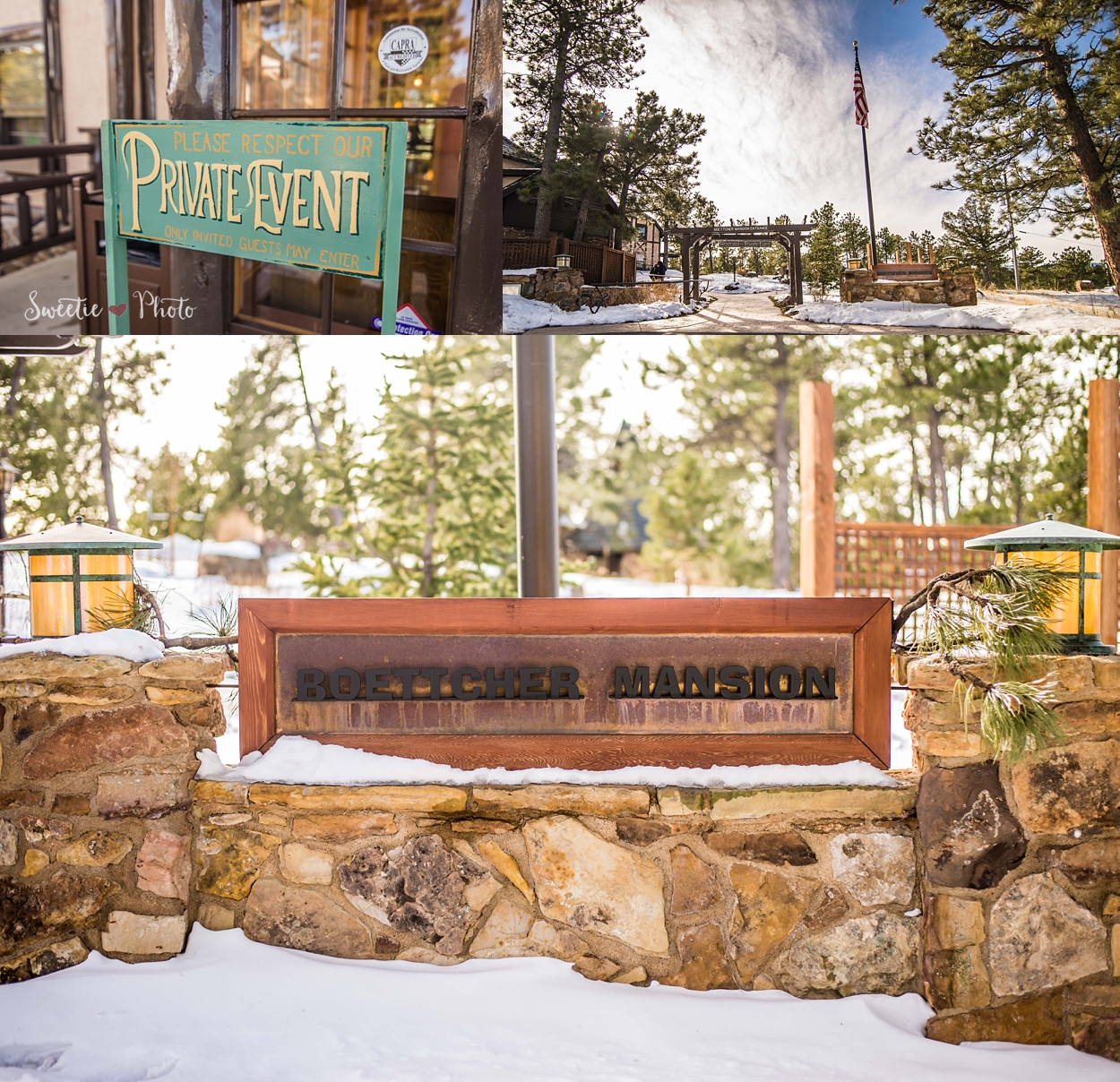 Boettcher Mansion is a rustic and elegant venue in and of itself.  It made the perfect backdrop for their rustic + lace themed Christmas wedding.  They included so many amazing, rustic and elegant details for the wedding day.
Florals by Ladybird Poppy also helped the Christmas theme pop!
The dressing suite for the bride also had really wonderful light…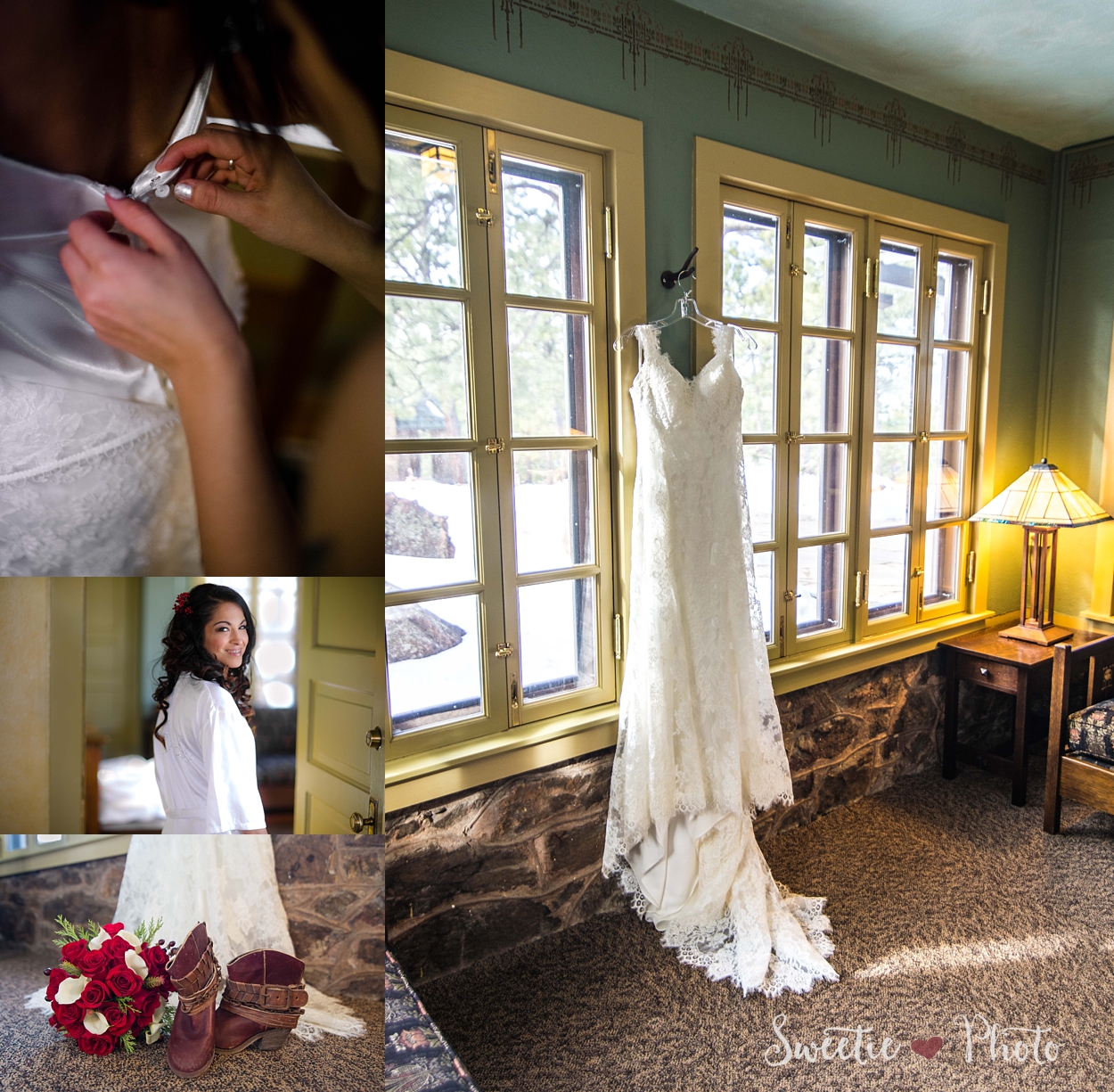 I love to see the connections between mom's and the groom, and fathers and the bride…
Peter + Joy absolutely had a personalized ceremony.  The best man/officiant ended the ceremony with a story about how they met… they were both working at the same restaurant and he made them a round of Washington Red Apple (a beautiful, red, whiskey based shot). And they ended the ceremony in the same fashion!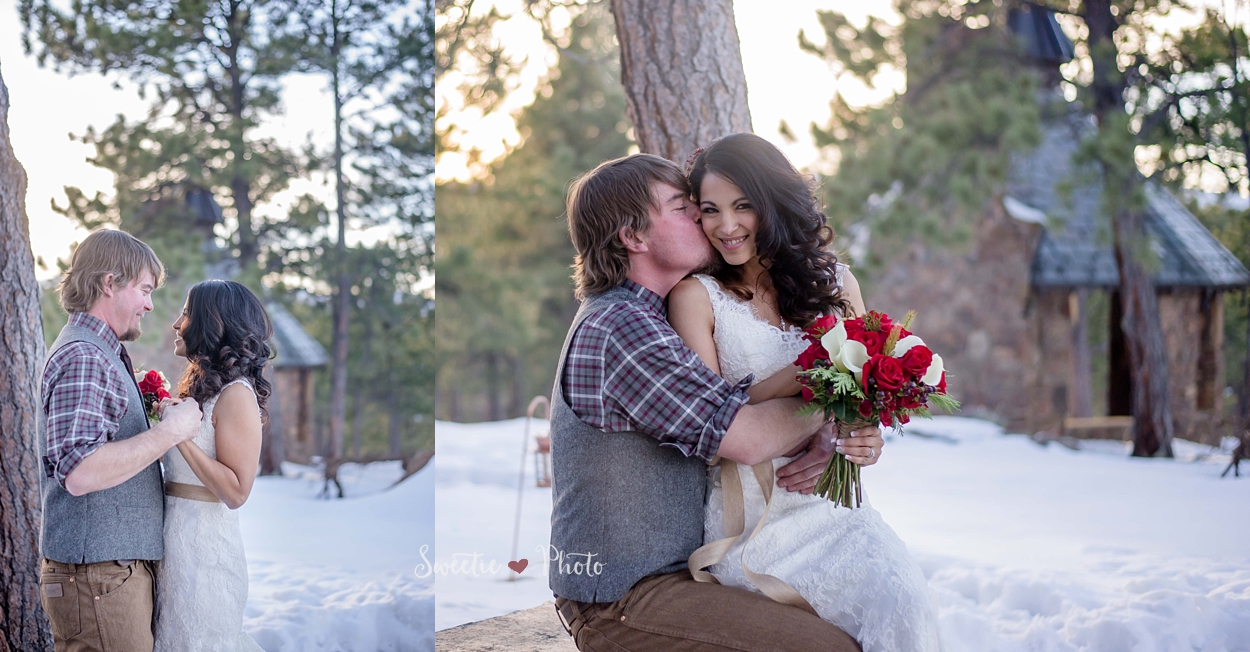 During the bouquet toss, the best man also made a secret plan to propose to his girlfriend!  She said yes!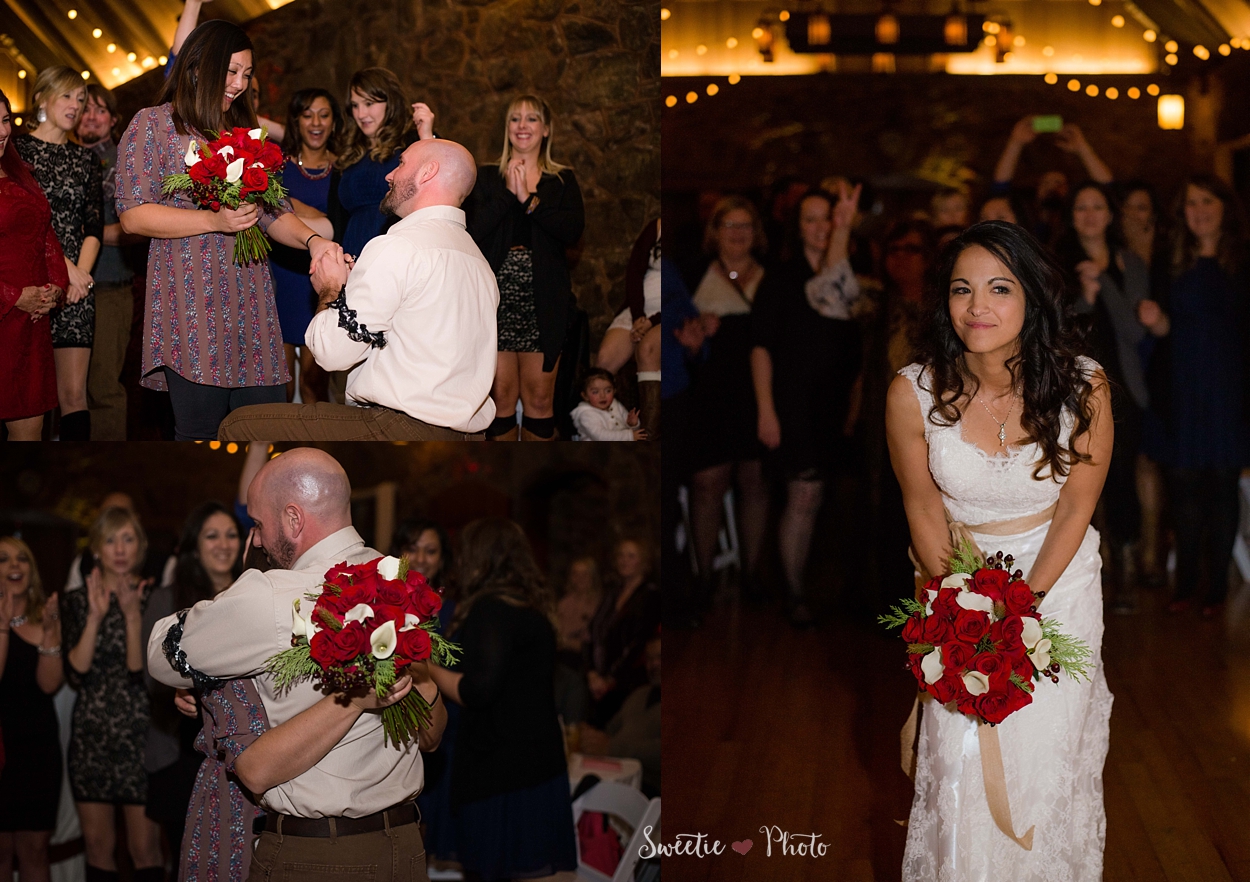 Cheers to the happy couple!  I had so much fun celebrating with you!!
---