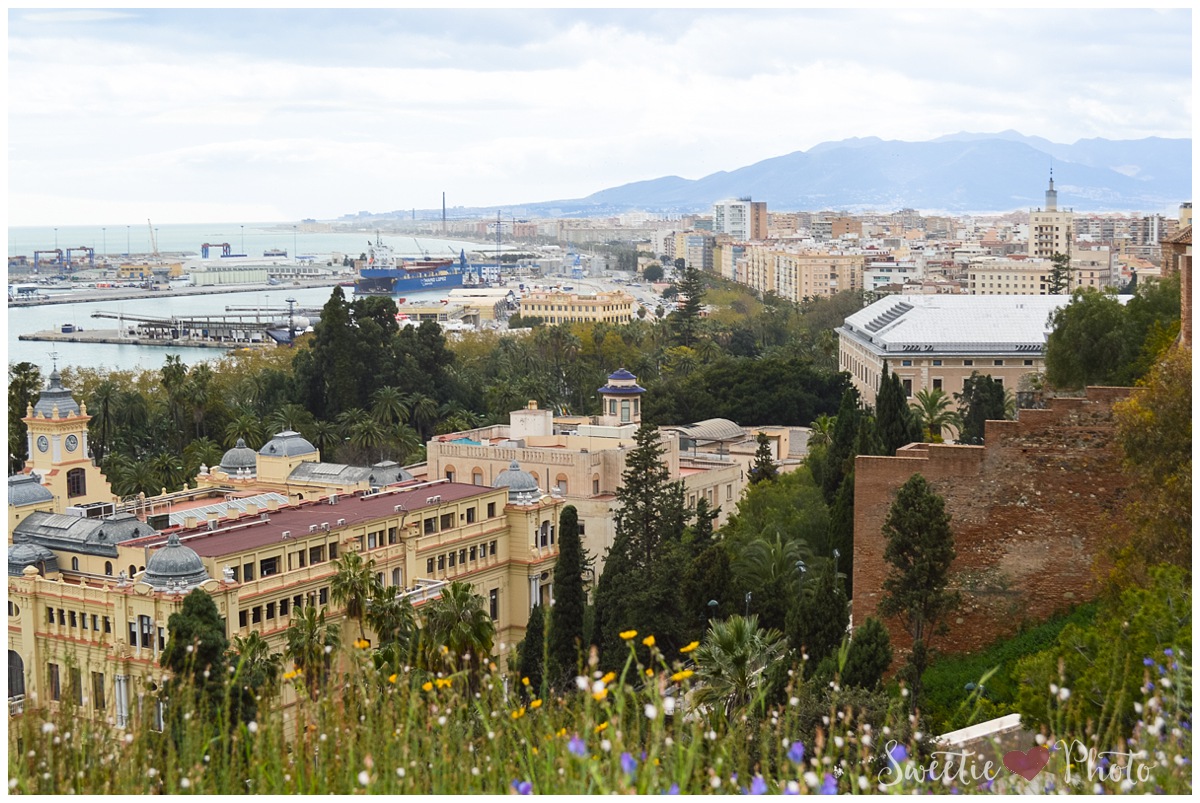 How Málaga Stole My Heart
About four years ago, the hubs and I had a foster daughter.  She was with us for almost 10 months, and we LOVED that kid!  When she was in the process of transitioning back to her family, some of my coworkers who were also foster parents suggested we go on a trip after she leaves (excellent advice BTW, gave us something to look forward to!).  So we started dreaming and booked a trip to Spain. This season of life was  swirling- on top of the whole foster care thing…So I didn't really have a ton of time to research the trip or Malaga, I wanted tapas, I knew there was a Picasso Museum, there would be some sort of Holy Week processionals, I knew we would be close to the ocean (important for land-locked Coloradans).
We used European Destinations which simplified booking Air and Hotel in multiple cities and (we could have booked trains through the site too, but opted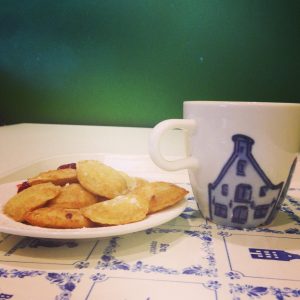 for air in country because it was a short trip).  They gave an option of hotels in the area, but their maps, at this point, didn't show all of the highlight spots for the city, so I didn't really know where we were staying because it was clicking between several different internet maps.  We ended up booking the Tryp Alameda.  After traveling for what felt like eternity [two long layovers… one in Amsterdam, which made my heart so happy because we have Dutch family and I got some yummy mini-pancakes (poffertjes) served on Delft Blue that reminded me of childhood.]  I woke up really early and the hubs slept in.  But the hotel had a nice gym and was open.  Then, I thought our booking included complimentary breakfast at the hotel; it wasn't complimentary (27 euros/person), but it was one of the most delicious breakfasts I've had!  There were local pastries, cheeses, jamón ibérico, lox, eggs (not like American powdered eggs), an assortment of juices, Spanish coffee (cortados)… seriously, everything was so good.
We meandered Málaga- we found a beautiful sidewalk by the bay (Paseo Parque), city hall (Ayuntamiento de Málaga)…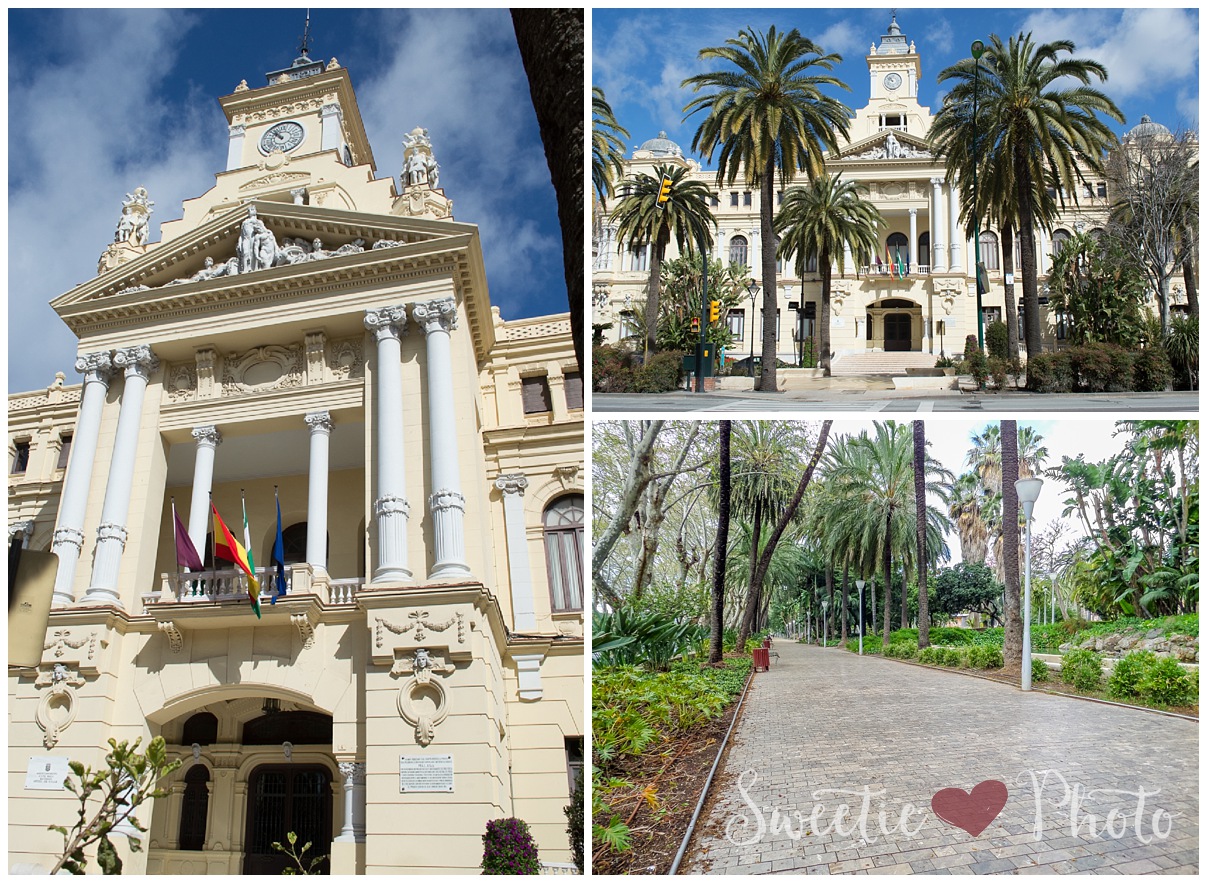 …stumbled upon the cathedral, Catedral de la Encarnación de Málaga …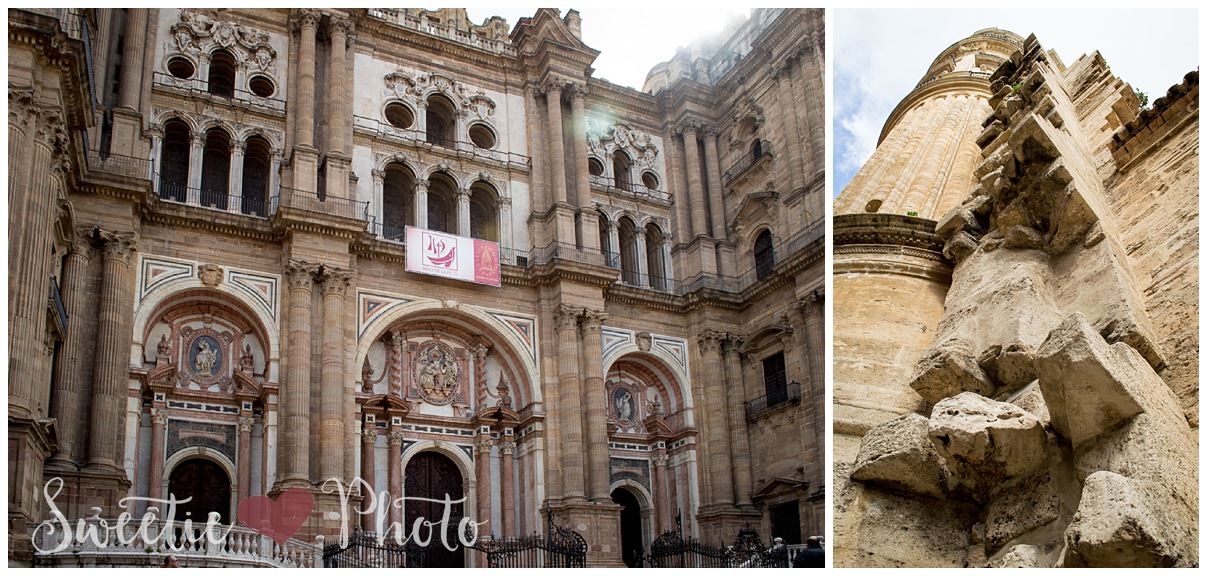 In front of the cathedral, the bells tolled… And we got a glimpse of something happening down the street.  We realized it was a Palm Sunday processional.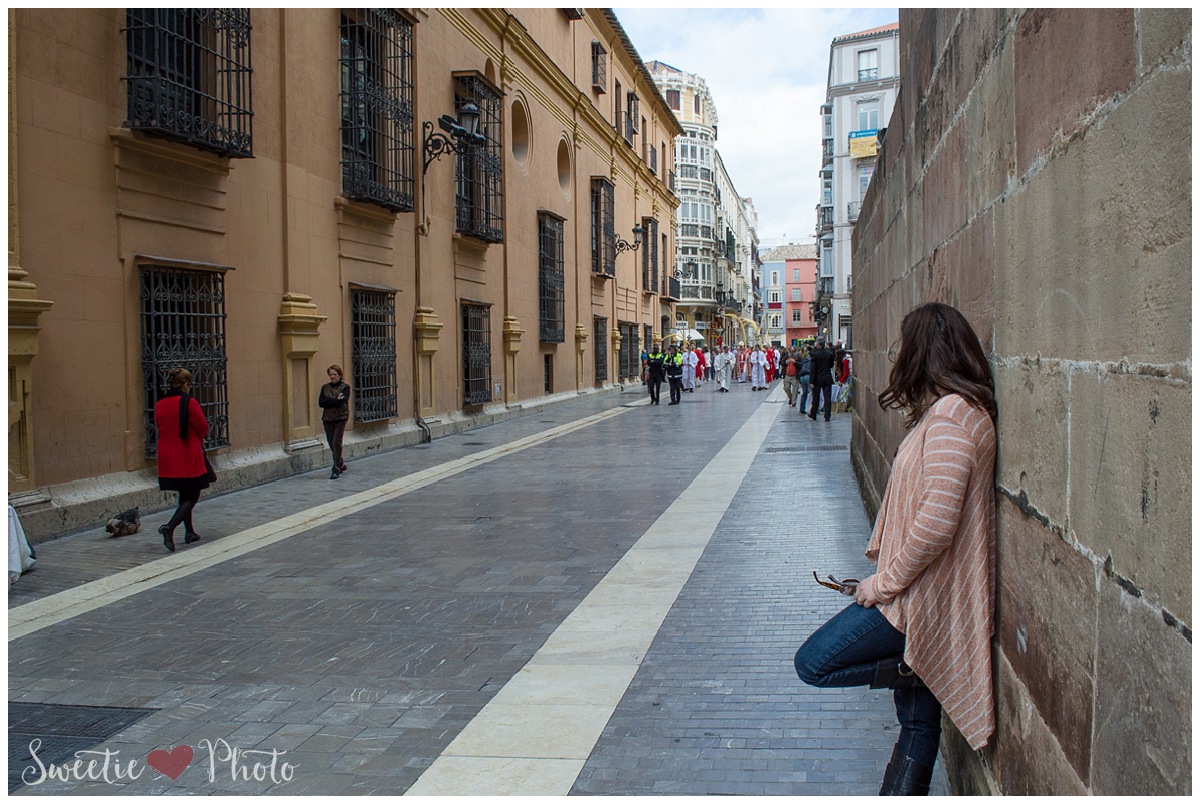 We continued our "tour"  and there were so many gems in Malaga. Around every corner there's a beautiful door, plaza, fountain, curated garden…
And don't worry Dunkin' fans, there's a presence (though, we opted toward local fare).  We made our way to the Picasso Museum, and were delighted to find the Alcanzaba was free on Sunday afternoons. In the plaza near the Alcazaba, there's a little cafe, La Tertulia, that has a really delicious lunch menu.  Nearly four years later and I still remember the buttery goodness of their shrimp.  Also there was an ice cream shop (La Exquisita) across the street, too.  So yummy!!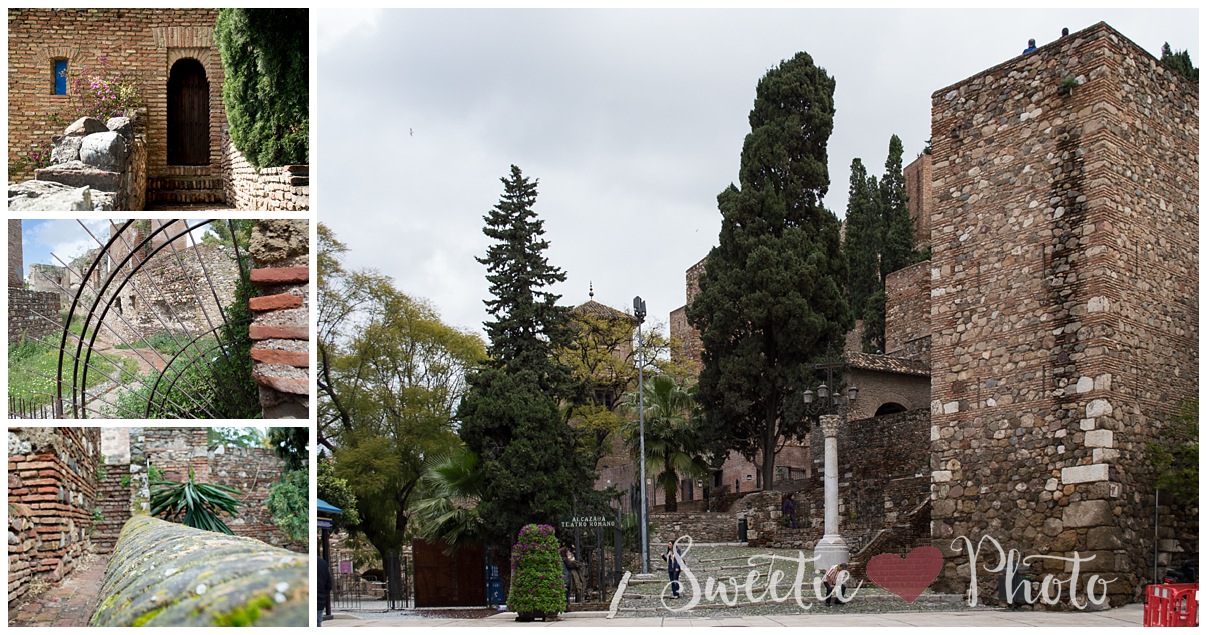 The Alcanzaba was a highlight in Malaga- It was beautiful, there was so much intricate architecture…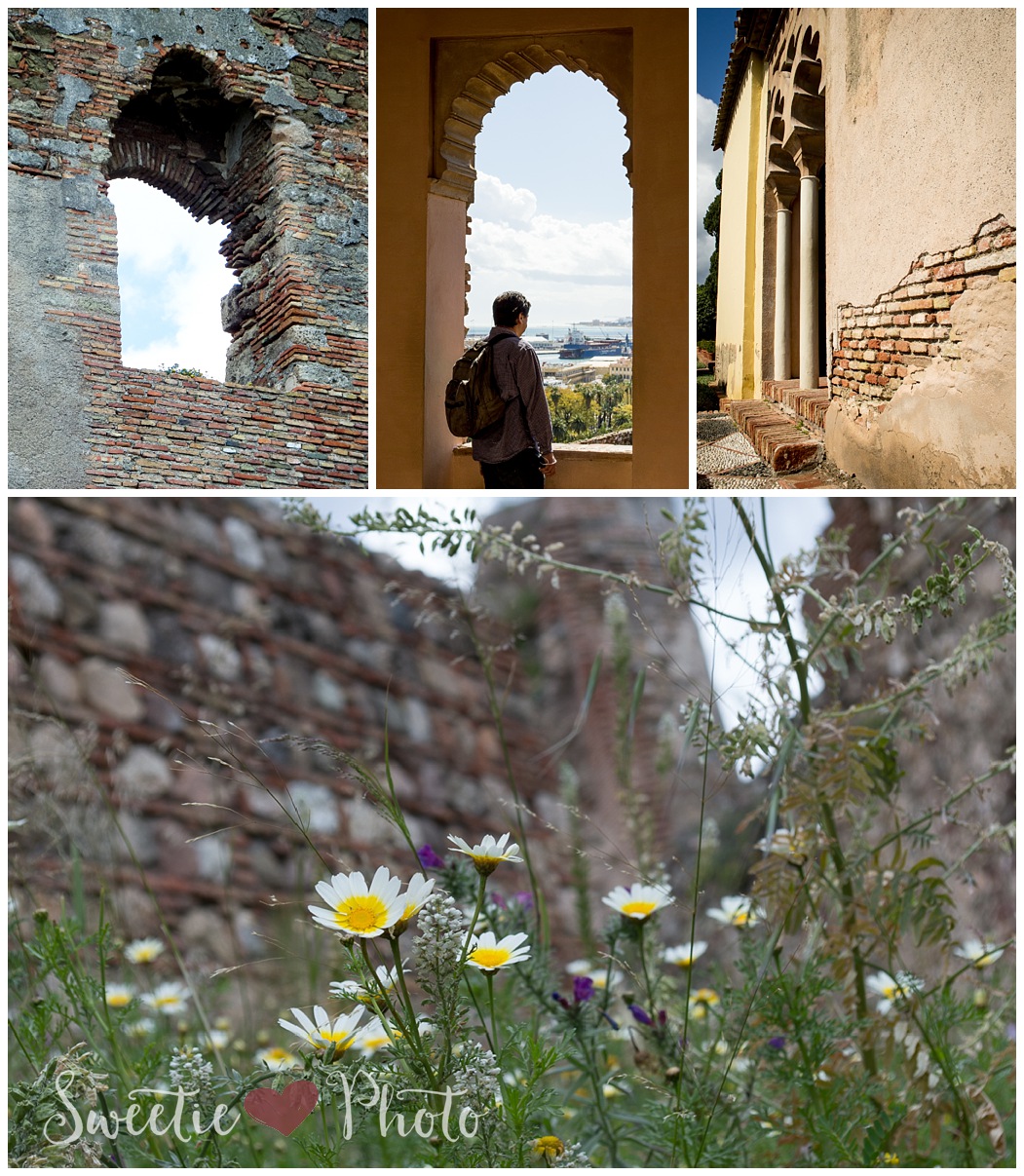 …the Teatro Romano, and an amazing view of the city.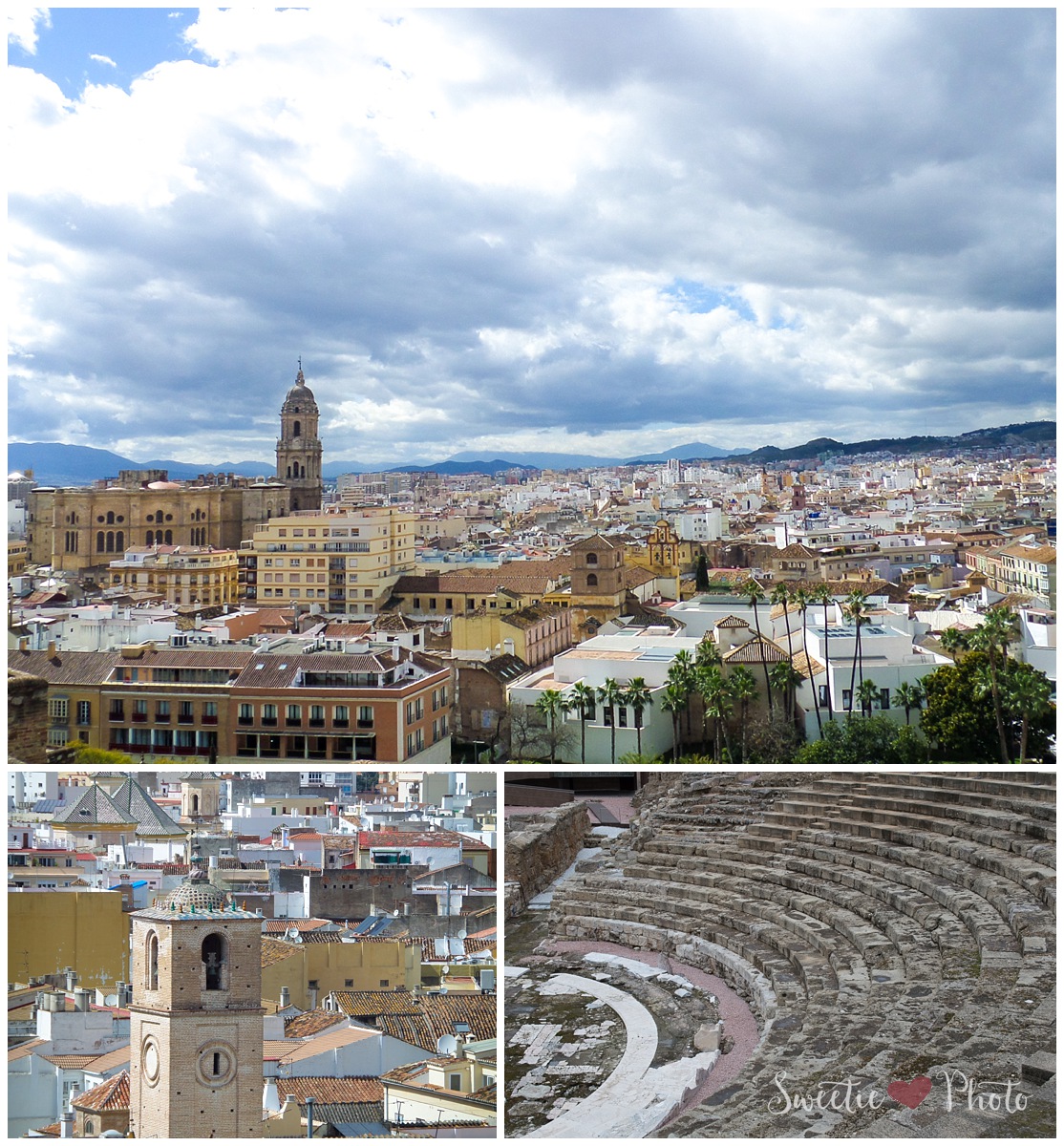 Some other highlights of Malaga were the Contemporary Art Museum, Centro de Arte Contemporáneo de Málaga (also free entry!); the market, Mercado Central de Atarazanas, we got some roasted nuts there-a specialty in the region, there's also an AMAZING bakery nearby (green awning on Plaza Arriola) …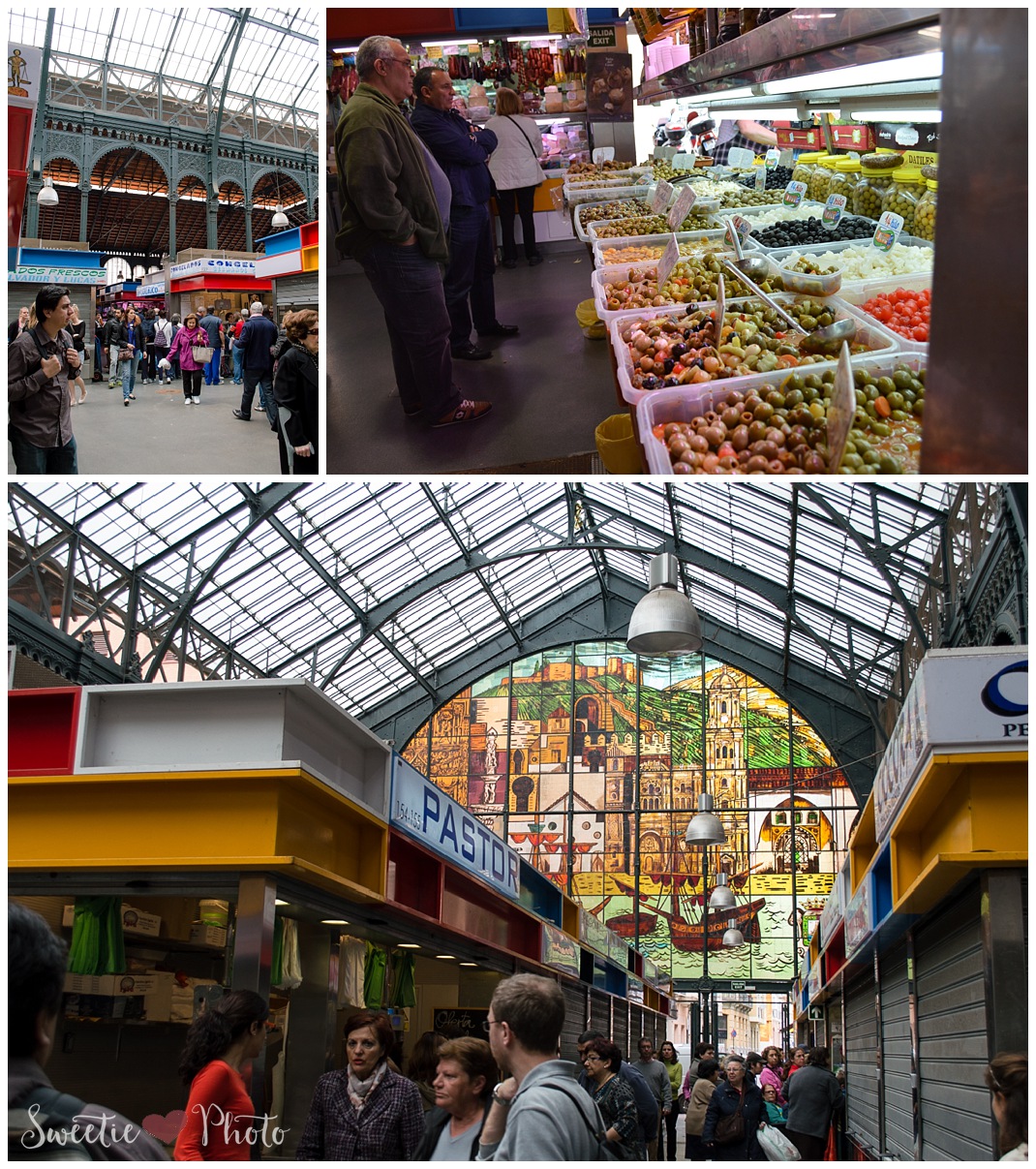 …we went back to the cathedral, and looked inside…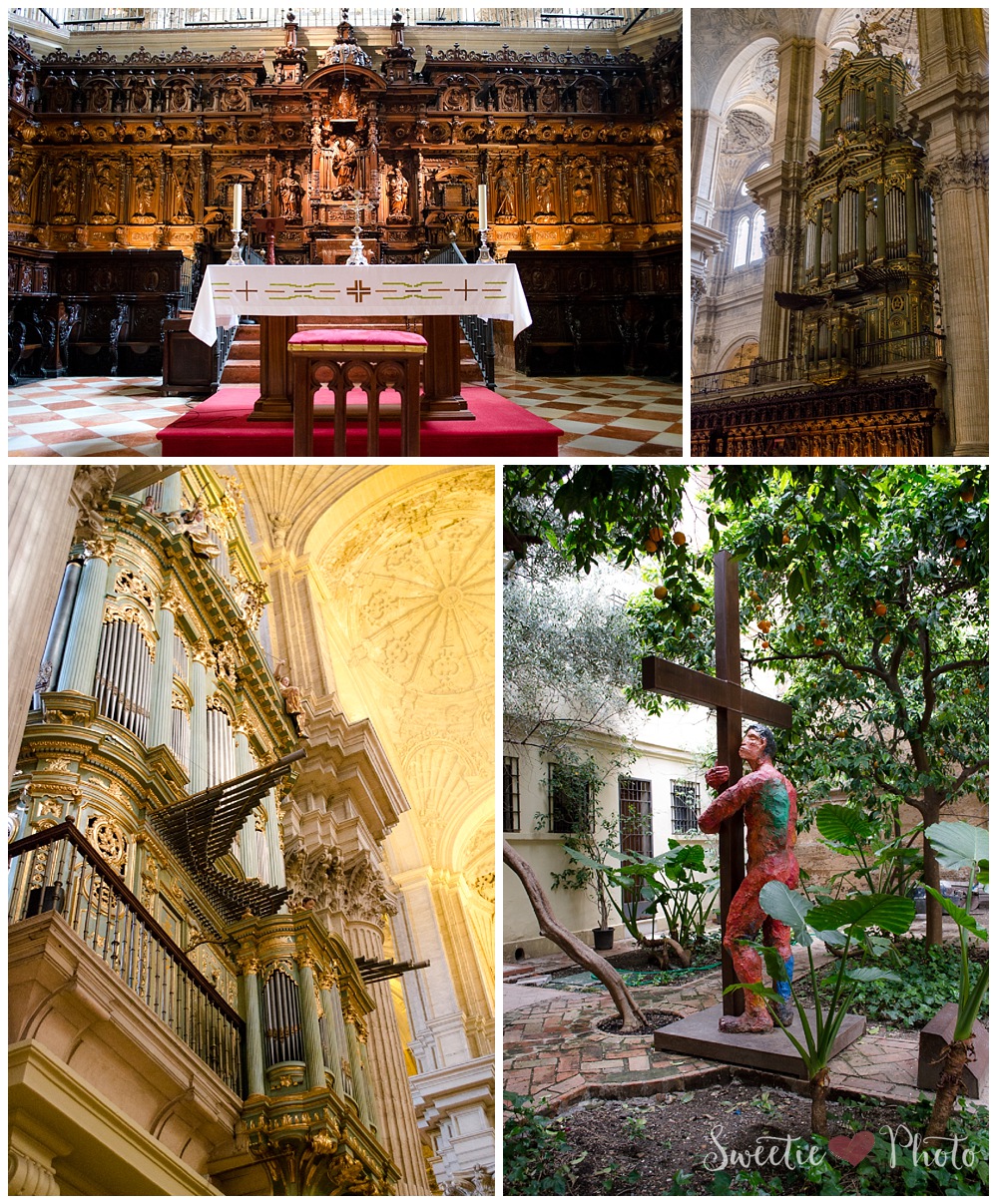 …Holy Week Processionals (we saw nine in two and a half days there!)…

…the lock bridge…

We also went to the Castle of Gibralfaro, and Museo Revello de Toro. Oh, and the food… I could go on and on! But our favorite meal was at El Pimpi… this was the best calamari we've ever had, the fry batter is so light and crispy!

We loved everything about Malaga! Everything we ate was delicious. Everything we saw was beautiful.  I would go back in a heartbeat because Malaga stole my heart.
---
---
You might also like
---